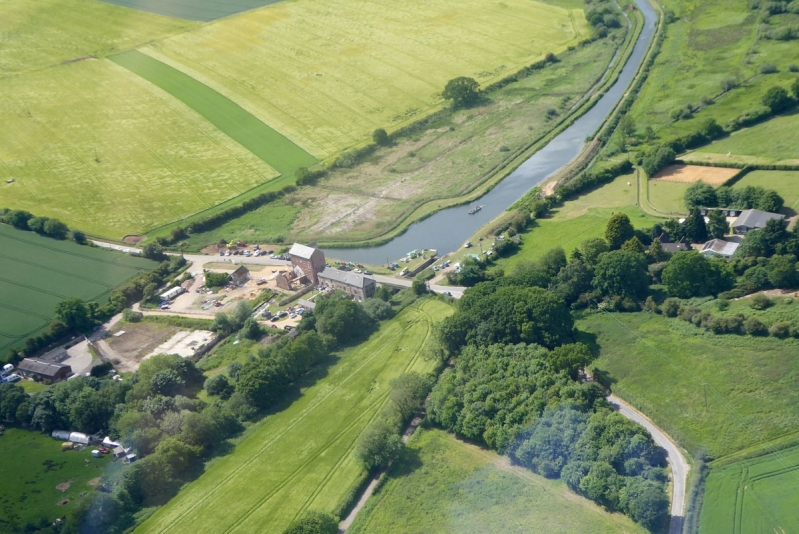 Norfolk's only sailing canal with locks is a rapidly-developing success story for tourism, leisure and the industrial heritage of north-east Norfolk.
Regenerated sections of the 19th-century waterway regularly attract hundreds of users including those taking advantage of weekly boat trips, walkers, canoeists, sailors, fishermen, wildlife enthusiasts and model boat fans.
Bacton Wood Lock, one of six along the canal, has been restored by its owner, with volunteer help, over a 10-year period and work is due to begin in summer 2019 on a second lock, at Ebridge Mill.
The canal was once nearly nine miles long and stretched from Antingham ponds to Wayford Bridge. Dug by hand in just 18 months by 100 Bedfordshire navvies, it opened in 1826.
The waterway was intended as the M1 of its day for the fast and efficient transport of cargoes to and from mills and communities along its route and the port of Great Yarmouth, via the Broads network.
Although the canal was built using the "cut and fill" technology championed by Thomas Telford, it opened the year after the Stockton and Darlington Railway and only enjoyed about 50 fairly-successful years before this new-fangled competitor arrived in Norfolk and sealed its fate.
In 1927 it was "de-watered" above Swafield and the last wherry, Ella, sailed the canal in 1934.
Decades of neglect followed with some sections becoming choked with vegetation, and the wood and brickwork rotting and crumbling.
Sustained efforts to revitalise the canal began in 2000, with regular volunteer work parties - which continue to this day - tackling tasks under the auspices of the East Anglian Waterways Association.
The project gained further momentum in 2008 with the founding of the North Walsham and Dilham Canal Trust, now a Charitable Incorporated Organisation (CIO).
Its aim is to work with canal and land owners, and statutory bodies, to conserve and improve the route of the canal and its branches for the benefit of the community and natural environment, promoting access to the navigation for all and allowing it to become an area enjoyed by the public once again.
The trust hopes eventually to restore about 7.5 miles of the canal and four of its locks.
It can only achieve this goal with the help of the community. Volunteers are needed for a range of outdoor, indoor and water-based roles and any offers of help would be welcome - from both the able-bodied and housebound of all ages.